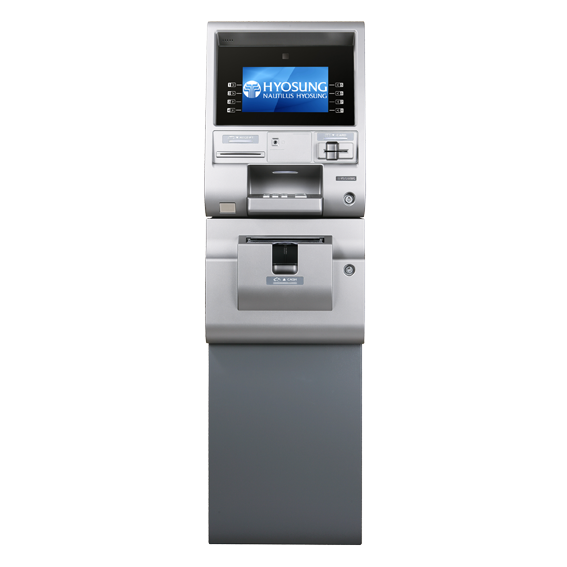 Nautilus Hyosung 5000SE Series ATM Machine
CDU
1,000 Note Removable Cassette
2,000 Note Removable Cassette
4K Note (Two 2K Note) Cassettes
6K Note (Three 2K Note) Cassettes
Lock
Electronic Lock
S&G Lock
Cencon Lockk
Topper
No Topper
High Bright Topper
Card Reader
EMV Card Reader
Safe
Simple, compact and cost-competitive with enhanced SSL performance. The Monimax 5000SE ATM Machine offers unparalleled value. With a small, ADA-compliant footprint, the Monimax 5000SE is compact and easy to use, making it a great ATM machine for retail locations.
Win CE Operating System
TCP/IP Ready
10.4″ SVGA Color Screen
Electronic Lock
EMV Reader
12 Month Warranty
Voice Guided Transactions
One Roll of Paper and Operator Manual