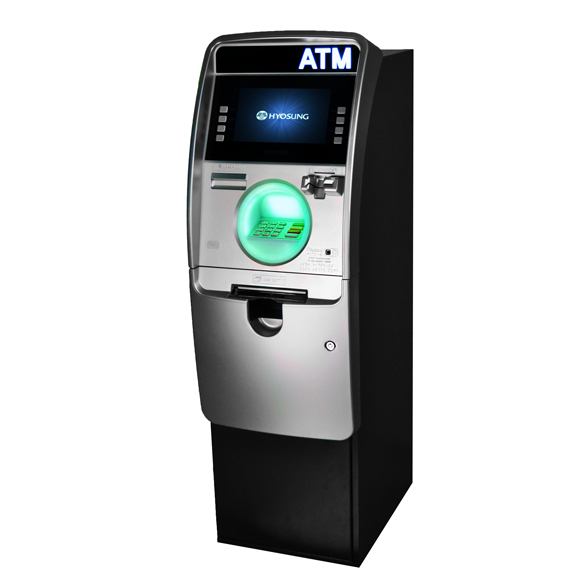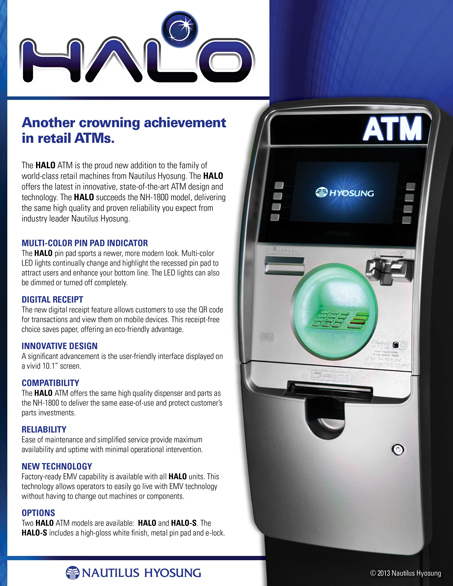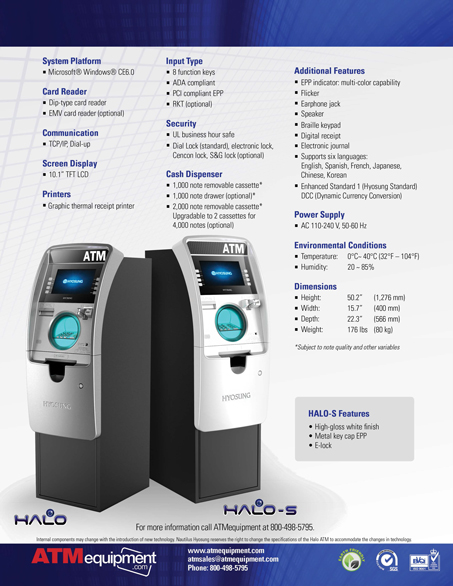 Nautilus Hyosung Halo-S Series ATM Machine
CDU
1,000 Note Removable Cassette
2,000 Note Removable Cassette
4K Note (Two 2K Note) Cassettes
Lock
Dial Lock
Electronic Lock
S&G Lock
Cencon Lock
Topper
No Topper
Standard Topper
High Bright Topper
Card Reader
Dip Card Reader
EMV Card Reader
The HALO-S Series ATM Machine joins the HALO as a new addition to the family of world-class retail ATM machines from Nautilus Hyosung. The HALO-S offers the same innovative, state-of-the-art ATM design and technology as the HALO, but comes standard with an Electronic Lock, Metal Key Cap Encrypted Pin Pad, and a High-Gloss White finish. The HALO Team succeeds the NH-1800 model, delivering the same quality and reliability you expect from industry leader Nautilus Hyosung.
High-Gloss White Finish
1,000 Note Removable Cassette CDU upgradable to 4K CDU
10.1″ Color TFT LCD Screen
Electronic Lock
EMV Card Reader (Dip-Style Card Reader Downgrade Available)
Metal Key Cap Encrypted Pin Pad
Infrared Touch Function Keys
Win CE Operating System
56K Dial-Up & TCP/IP with SSL
12 Month Warranty