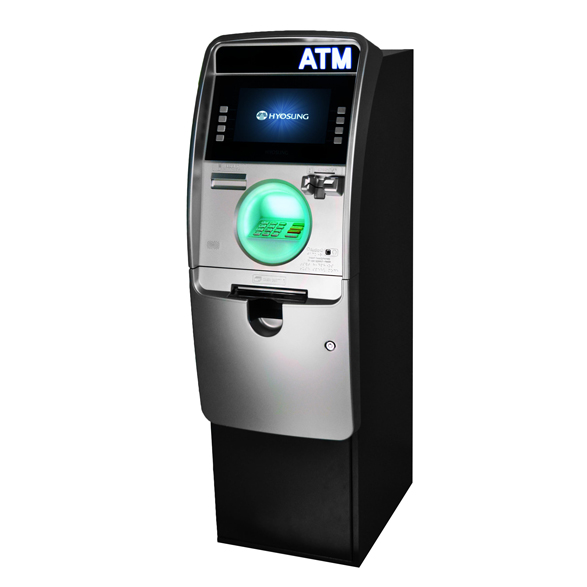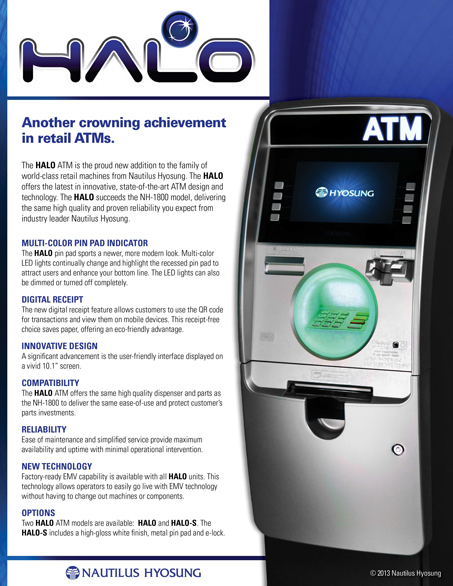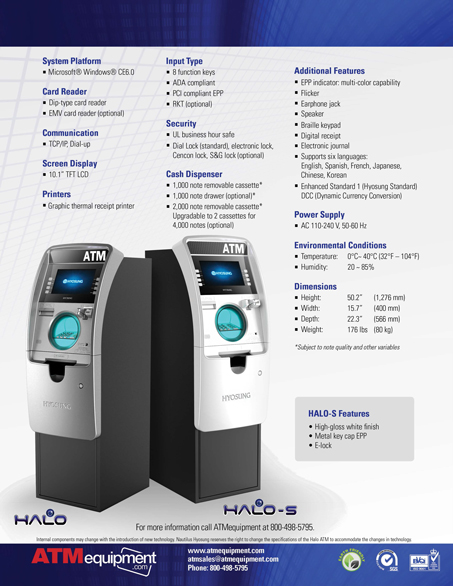 Nautilus Hyosung Halo Series ATM Machine
CDU
1,000 Note Fixed Cassette
1,000 Note Removable Cassette
2,000 Note Removable Cassette
4K Note (Two 2K Note) Cassettes
Lock
Dial Lock
Electronic Lock
S&G Lock
Cencon Lock
Topper
No Topper
Standard Topper
High Bright Topper
Card Reader
Dip Card Reader
EMV Card Reader
The HALO Series ATM Machine is the proud new addition to the family of world-class retail machines from Nautilus Hyosung. The HALO offers the latest in innovative, state-of-the-art ATM design and technology. The HALO succeeds the NH-1800 model, delivering the same quality and reliability you expect from industry leader Nautilus Hyosung.
1,000 Note Removable Cassette CDU upgradable to 4K CDU
10.1″ Color TFT LCD Screen
EMV Card Reader
Infrared Touch Function Keys
Win CE Operating System
56K Dial-Up & TCP/IP with SSL
Electronic Lock
12 Month Warranty